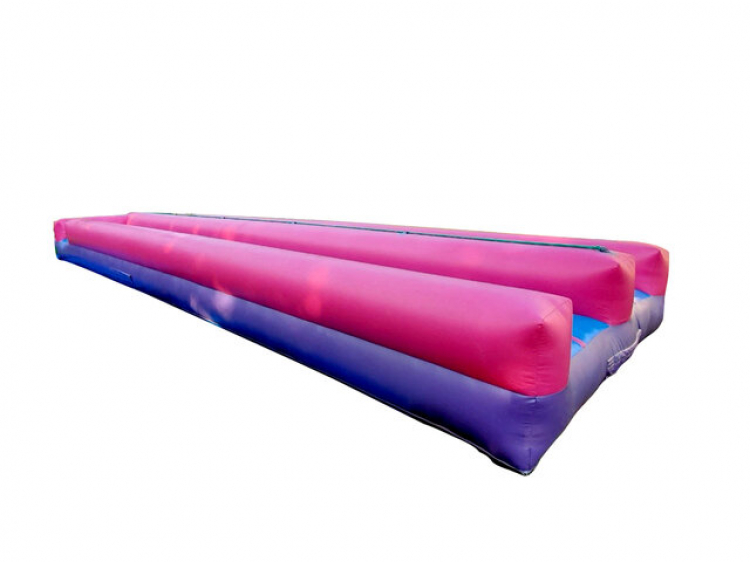 Pink Slip-n-Slide
Product Information:
This 35 foot dual lane inflatable slip-n-slide is going to get your guests cheering as two participants race down the lanes to claim their victory as slip-n-slide champion. Whether you are big or small, young or old, this inflatable is sure to be a hit for eyone! Pair this with a snow cone machine to cool you off and rejoice in your victory.
Item Dimensions:
11'W x 35'L x 5'H
Space Needed:
17'W x 41'L x 8'H
You might also be interested in:
Professional delivery to
DALLAS GA
and surrounding areas. Please submit a quote or contact us to be sure we service your area.