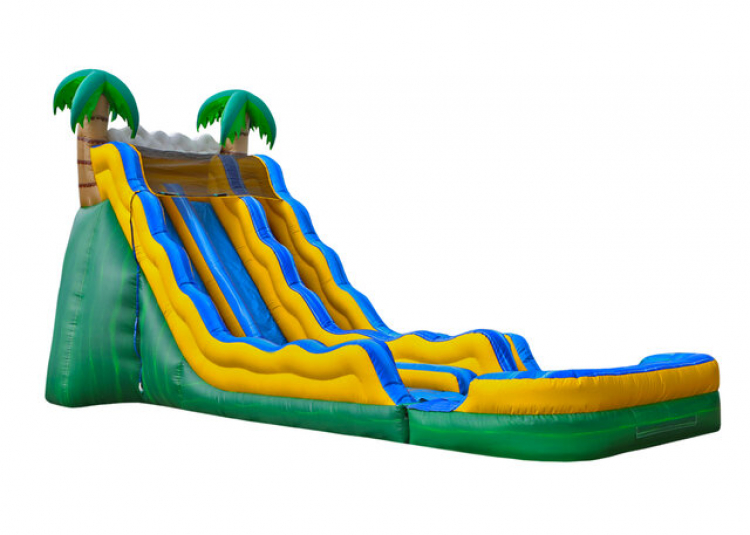 Tropical Wave DL
Product Information:
Uplifting Rentals is proud to introduce for 2021, this GIANT 20 foot Tropical Wave Dual Lane Water Slide! It has two lanes so you can race your friends down to the bottom or just take turns...you know, if you can't take the loss! No matter how you choose to use this slide, it's sure to be a blast for all in attendance (and if you don't watch out, your neighbors will be trying to sneak a slide). Use this as a water slide and you'll just increase the intensity and excitement! More pictures still to come, don't forget to add a snow cone to cool your nerves when you get back to the bottom!
Item Dimensions:
17' W x 35' L x 20' H
Space Needed:
23' W x 41' L x 23' H
You might also be interested in:
Professional delivery to
DALLAS GA
and surrounding areas. Please submit a quote or contact us to be sure we service your area.