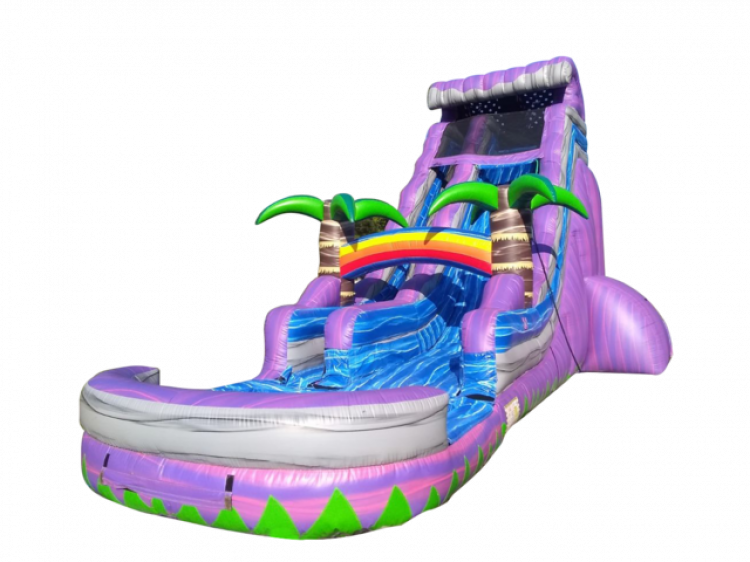 Purple Plunge
Product Information:
Need we say more? This GIANT 22 foot Purple Plunge Slide has a doubledrop in it for some added excitement that everyone is sure to enjoy. And what could be better than sliding under tall palm trees and a beautiful rainbow? Use this as a water slide and you'll just increase the intensity and excitement!
You might also be interested in:
Professional delivery to
and surrounding areas. Please submit a quote or contact us to be sure we service your area.