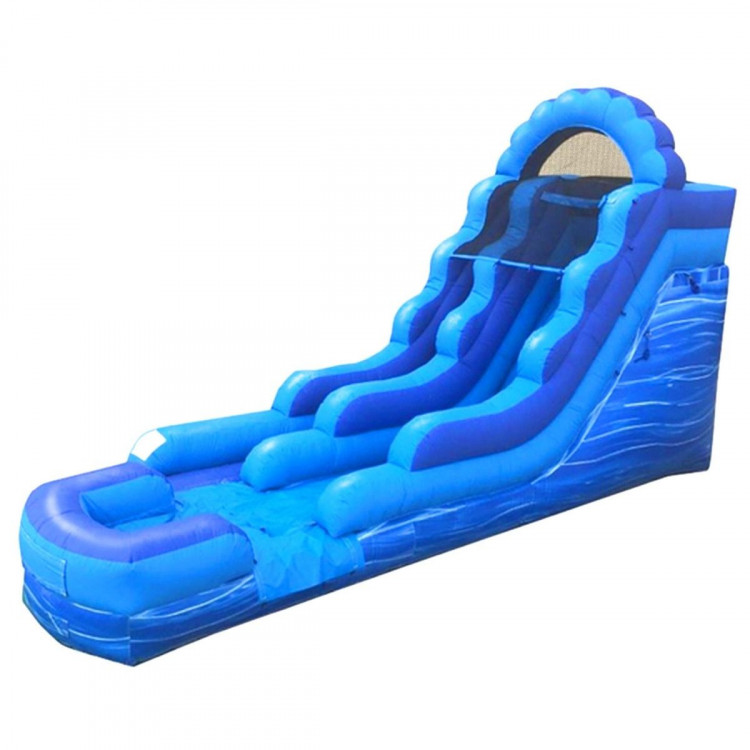 Blue Marble Slide
$164.00
per additional day
Product Information:
This Blue Marble Slide is a cool addition to our lineup! At 15ft in height, it's small enough that even your tiny tots can enjoy but large enough to still be a blast for the teens at your party. The safety netting at the top prevents kids from climbing where they shouldn't and the finger-safe netting prevents injuries when they try! (Cause let's be honest, they're probably gonna try.) The non-slip landing material at the top helps prevent accidental falls even when the slide is wet. We always recommend and prefer a grass surface setup, but the inflated landing on this slide keeps kids protected no matter the setup surface!
Item Dimensions:
9'W x 27'L x 15'H
Space Needed:
16'W x 34'L x 18'H
You might also be interested in:
Professional delivery to
Dallas, GA
and surrounding areas. Please submit a quote or contact us to be sure we service your area.