Why Choose Uplifting Rentals?
At Uplifting Rentals, we understand that the event you're planning is special! Whether it's a birthday party for your child, a block party for some neighbors, an event at your church, a team-building exercise for your office, or any other reason, Uplifting Rentals will make the rentals portion of your planning so much easier! We make our booking process simple with an online booking. Our system automatically and instantly reserves inventory when you book. This ensures we do not double book leaving you with cancellation. If you still have questions, you can always call, text, or email our office. We'll be happy to answer any questions you may have and even assist in the booking process to have peace of mind that you are getting exactly what you need!
Uplifting Rentals Guarantee
When you book, you input the date and times of your event. In some cases, those times can be very sensitive, and we understand that! Uplifting Rentals guarantees that your inflatable will not only arrive by your event time but will also be set up and ready for use by your event time! For every 15 minutes beyond your event start time that you're unable to use your rented item, we'll refund 10% of your payment. If we're more than 1 hour later than your event's start time, we'll refund your full event! Not concerned with a refund? We can offer additional time (subject to availability) if you prefer!
Uplifting Rentals understands the value of your hard-earned money! That's why we display our pricing on our site. All fees are visible to our customers prior to checking out. We've also simplified our fee structure. Our price visibility allows you to rent with confidence! There are only two other fees that may be charged. Our delivery fees, which can be checked at the bottom of our home page, and taxes.
We also have an optional $1 charge for the full weekend rental for our residential customers! We are always looking to improve the value of the services we offer. A big part of that value includes the option for our residential customers to book an inflatable for an entire weekend! Simply book your event for Saturday like it's for a single day. As you go through the ordering process, you'll have the option of booking for the entire weekend for just $1 more! When you select this option, we'll deliver your rental on Friday* and pick it back up on Monday*.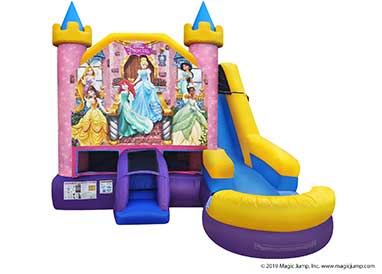 *Note: Uplifting Rentals reserves the right to deliver on Saturday morning and/or pick up on Sunday night in the event of inclement weather OR high demand.
Another area where Uplifting Rentals exceeds the competition in value is the quality and cleanliness of our concessions supplies. Uplifting Rentals always provides cleanly packaged and sealed supplies! We've secured sourcing for supplies to meet your needs. Whether you need 25 servings or 250 servings (or more), we can fulfill your requirements with professionally sealed kits! Our sealed kits protect you from any uncleanliness that may befall your package before its arrival! Not only are our supplies prepackaged and kitted, but they also come with everything you need (except the ice for snow cones). There's no need to purchase bags apart from your popcorn kit or cones separate from your snow cone syrup. We always provide the cones or bags that you need for your concessions!
When used incorrectly, any inflatable may be dangerous. When an inflatable is used poorly, there is a greater chance of falling, landing awkwardly, sliding too fast, or otherwise injuring oneself. The majority of our inflatables are intended to be simple to operate and oversee, so no training is required to keep an eye on them. However, maybe you rather socialize than watch over the slide during your event, and we understand that. For this reason, our rental packages include personnel to keep an eye on and assist with any slides we supply.
Uplifting Rentals is a licensed and insured inflatable provider. Our $2 Million liability insurance coverage allows you to rent with confidence so that any unforeseen mishaps will be covered! Additionally, if you need to be listed as "Additionally Insured" or your venue requires a listing, we can provide it within 3 business days! Finally, our owners have advanced installation certifications with the Safe Inflatable Operators Training Organization (SIOTO) in addition to our insurance policies. We train our employees using the same principles. You can confirm our certifications here (along with anyone else you may be considering).
High-Quality Commercial Grade Inflatables
There are a lot of inflatables on the market. Uplifting Rentals scours the market for only the best quality inflatables! All of our inflatables use heavy-duty vinyl, which is commercial grade, flame resistant, and ASTM certified. Through sourcing these high-quality inflatables, we provide a quality experience for our customers that will last for years!
Whether you check out our Google reviews or our Facebook recommendations, one thing is for sure; our customers love us! AND we love our customers! No matter the size of the event, you'll get the same respect that you and your guests deserve! We text an approximate arrival time the day before your delivery so that you can know when to expect us. Not only that, our drivers will call when they are on the way with your rental. We can also accommodate a contactless delivery so long as you are able to instruct our driver where to set up and provide access to an electrical outlet. Feel free to communicate from the comfort of your home!