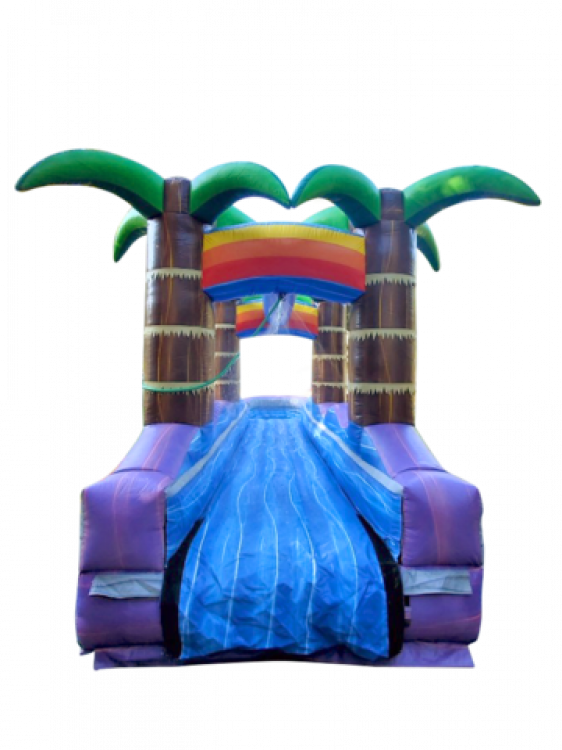 Purple Paradise Slip-n-Slide
$137.00
per additional day
Product Information:
Check out Uplifting Rentals newest slip-n-slide! This purple paradise slip-n-slide is encompassed with palm trees and a beautiful rainbow. When you come to the end of the single lane slide you will be submerged into the refreshing pool. How could you not be in paradise?
Item Dimensions:
8'W x 35'L x 11'H
Space Needed:
14'W x 41'L x 14'H
You might also be interested in:
Professional delivery to
Dallas, GA
and surrounding areas. Please submit a quote or contact us to be sure we service your area.